The Board of Recommendation advices the committee on speakers, sponsors and general affairs. The board consists of eleven members, either related to the city or university of Leiden or Delft, or with a profession in the Life Sciences.
---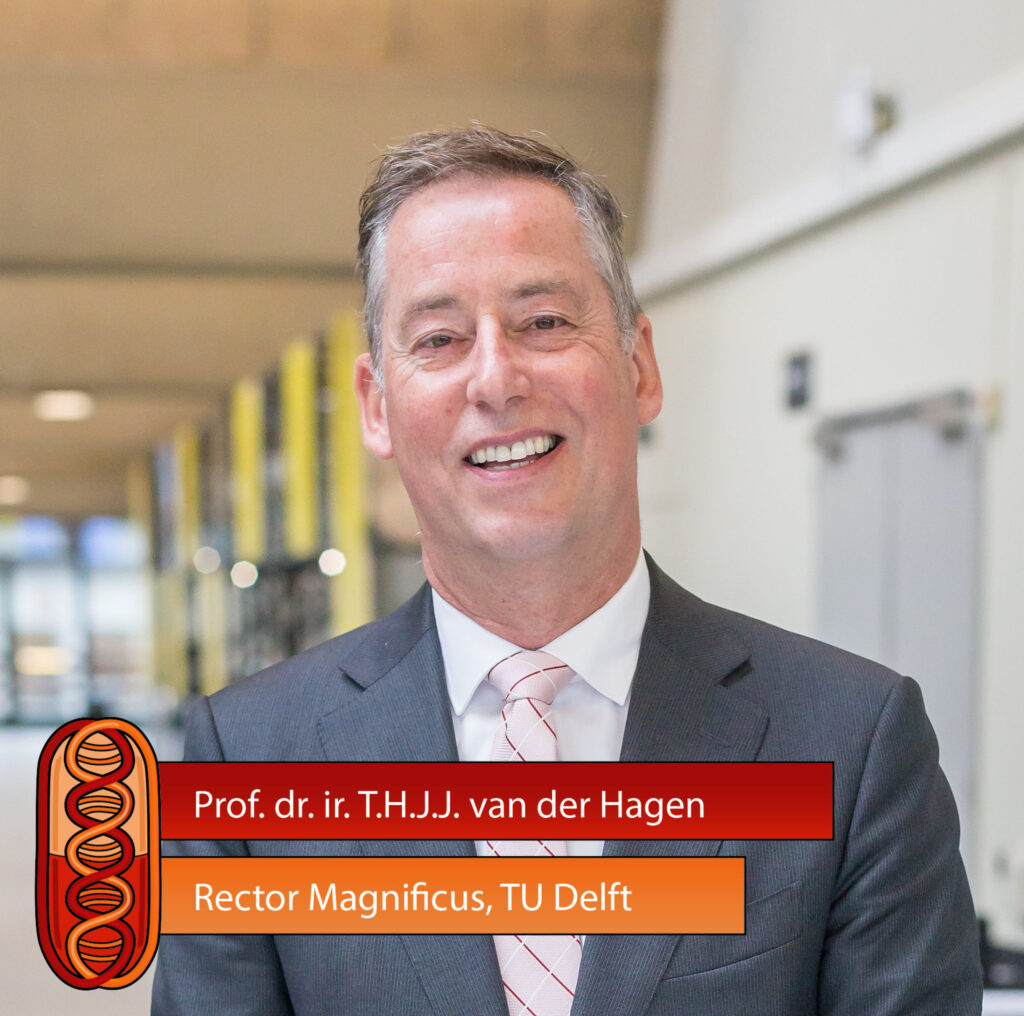 Prof. dr. ir. T.H.J.J. van der Hagen – Rector Magnificus, TU Delft
Tim van der Hagen studied Applied Physics at the Eindhoven University of Technology. He obtained his PhD at the TU Delft in 1989 on monitoring boiling water reactors. He has been Full Professor of Reactor Physics since 1999 and was the director of the Reactor Institute Delft for seven years. Tim was a member of numeral important supervisory boards like the national Advisory council for science, technology and innovation (AWTI), Holland Particle Therapy Centre Holland (PTC) and the Energieonderzoek Centrum Nederland (ECN). In 2018 Tim was appointed Rector Magnificus of the TU Delft which he combines with chairing the Executive Board.
---
Prof. dr. ir. H. Bijl – Rector Magnificus, Leiden University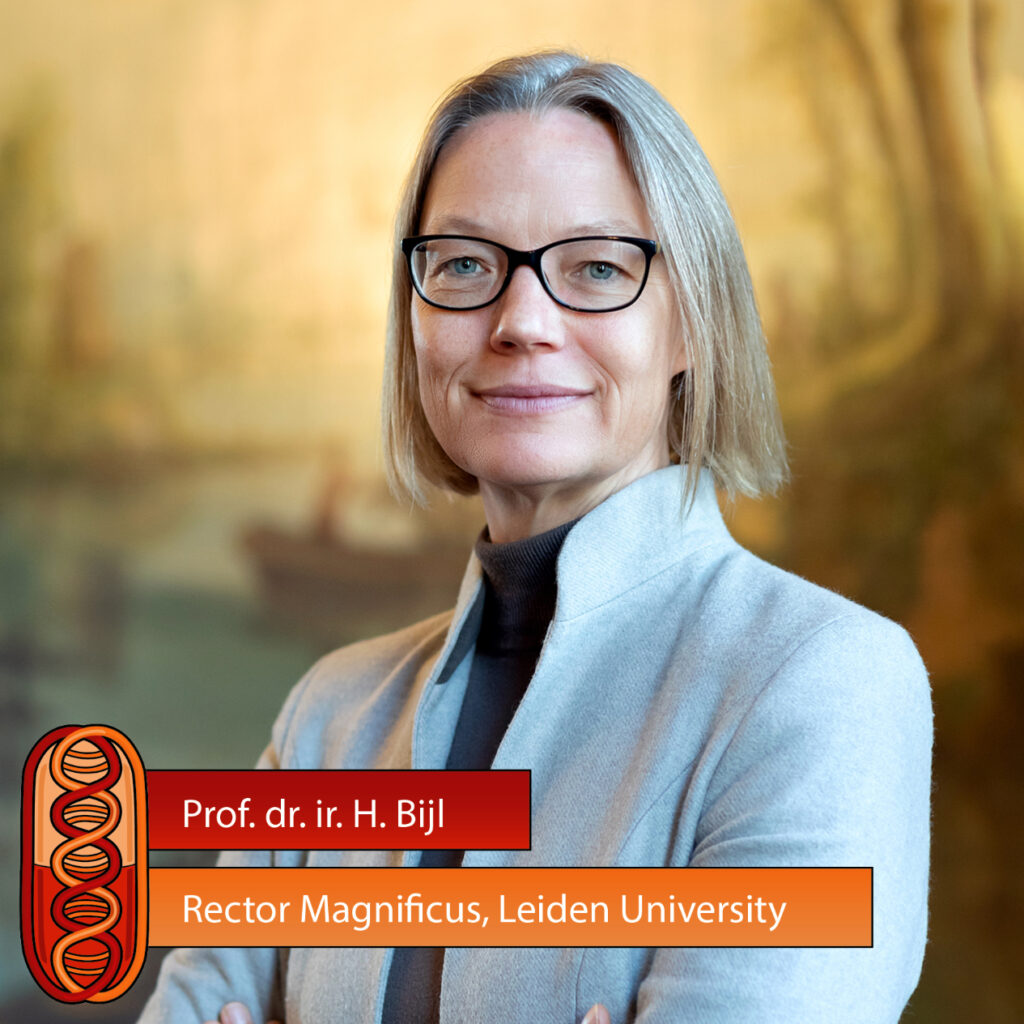 Hester Bijl is Rector Magnificus of Leiden University. She holds a Master's degree in Technical Applied Mathematics from the TU Delft and also received her PhD there in 1999. Furthermore, she holds a MSc in English Language and Literature from Leiden University. From 1999 until 2016, Hester worked at the Faculty of Aerospace Engineering at the TU Delft where she became Full Professor and where she was Dean of the faculty. Then in 2016, she moved to Leiden University to become Vice Rector Magnificus and Full Professor at the Mathematical Institute. In addition she is a member of several supervisory boards of organisations such as TNO, PLNT and Leiden Bio Science Park. In 2021 Hester took over from Carel Stolker as the first female Rector Magnificus of Leiden University.
---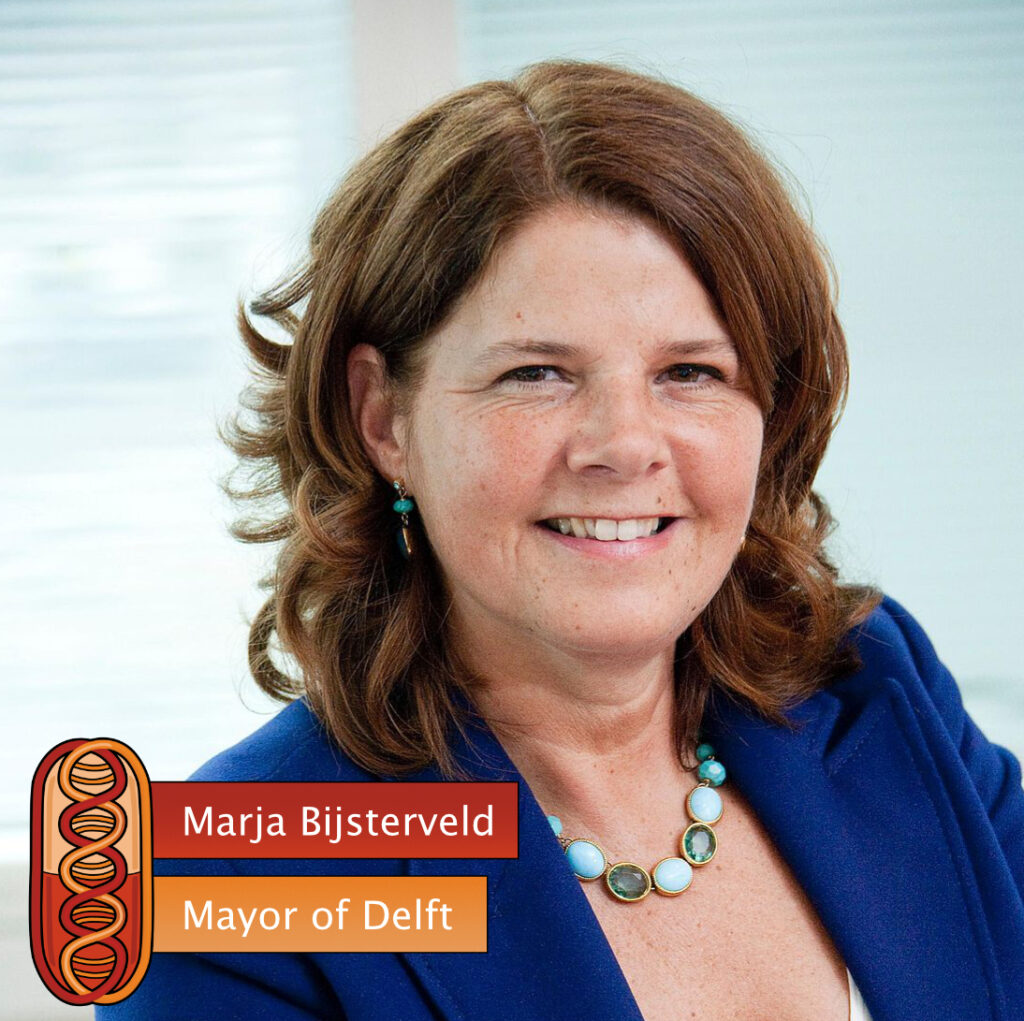 Marja van Bijsterveldt – Mayor of Delft
Marja van Bijsterveldt started her career as a nurse, but she developed an interest for governance and became a member of the city council of Almere for the CDA in 1990. After working there, she was appointed mayor of Schipluiden for eight years. Then, from 2002 until 2007 she was the party chairwoman of the CDA. During this period, the CDA was the biggest party of the Netherlands in the parliament. Marja was from 2007 to 2012 State Secretary and Minister of Education, Culture and Science. In the following years, she was among other things the director of the Ronald McDonald Kinderfonds and member of the supervisory board of the Erasmus University Rotterdam. But now, since 2016, she is the proud mayor of Delft.
---
Henri Lenferink – Mayor of Leiden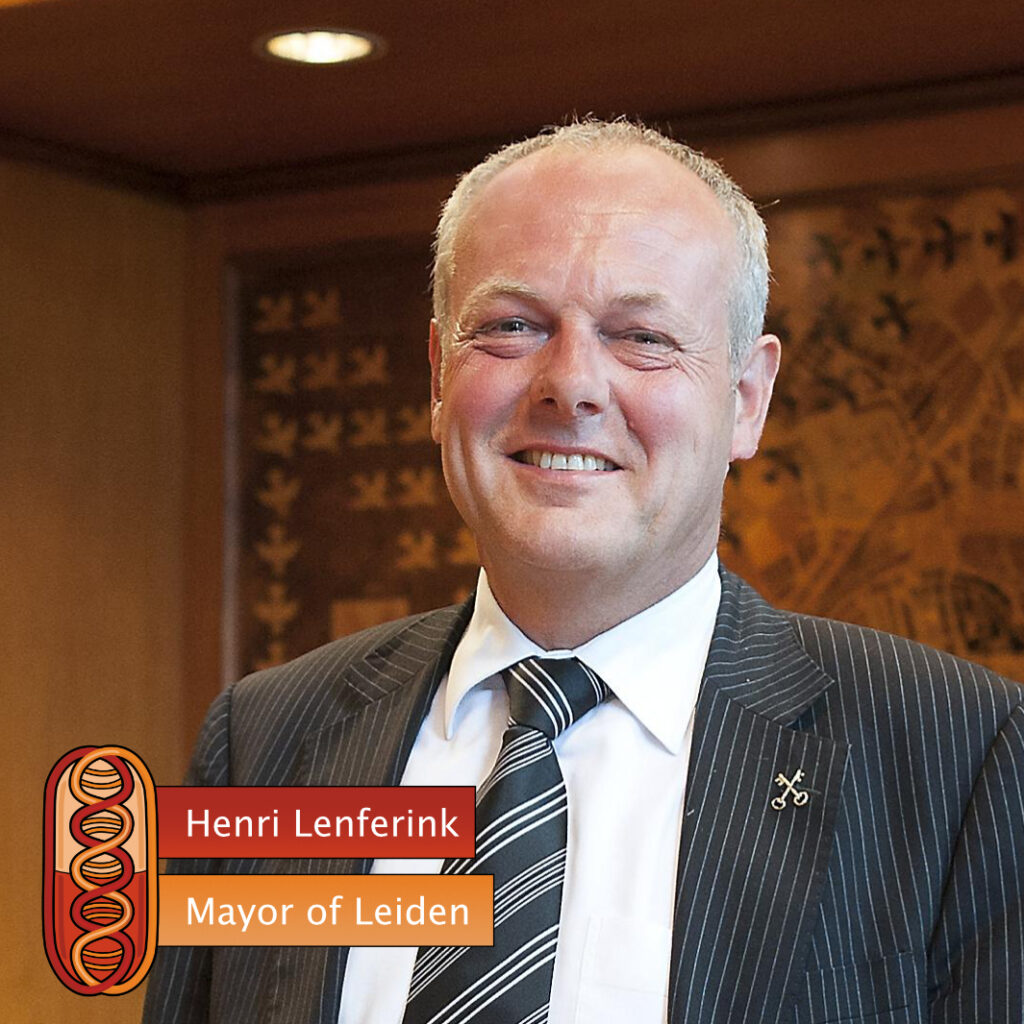 Henri Lenferink has been mayor of Leiden since 2003, which makes him the longest governing mayor of Leiden and the longest uninterrupted governing mayor of a city in the Netherlands. In 1984 he received his Master of Arts in history from Radboud University Nijmegen. In 1986 he entered politics and became representative of the city council of Arnhem as a member of the PvdA.
---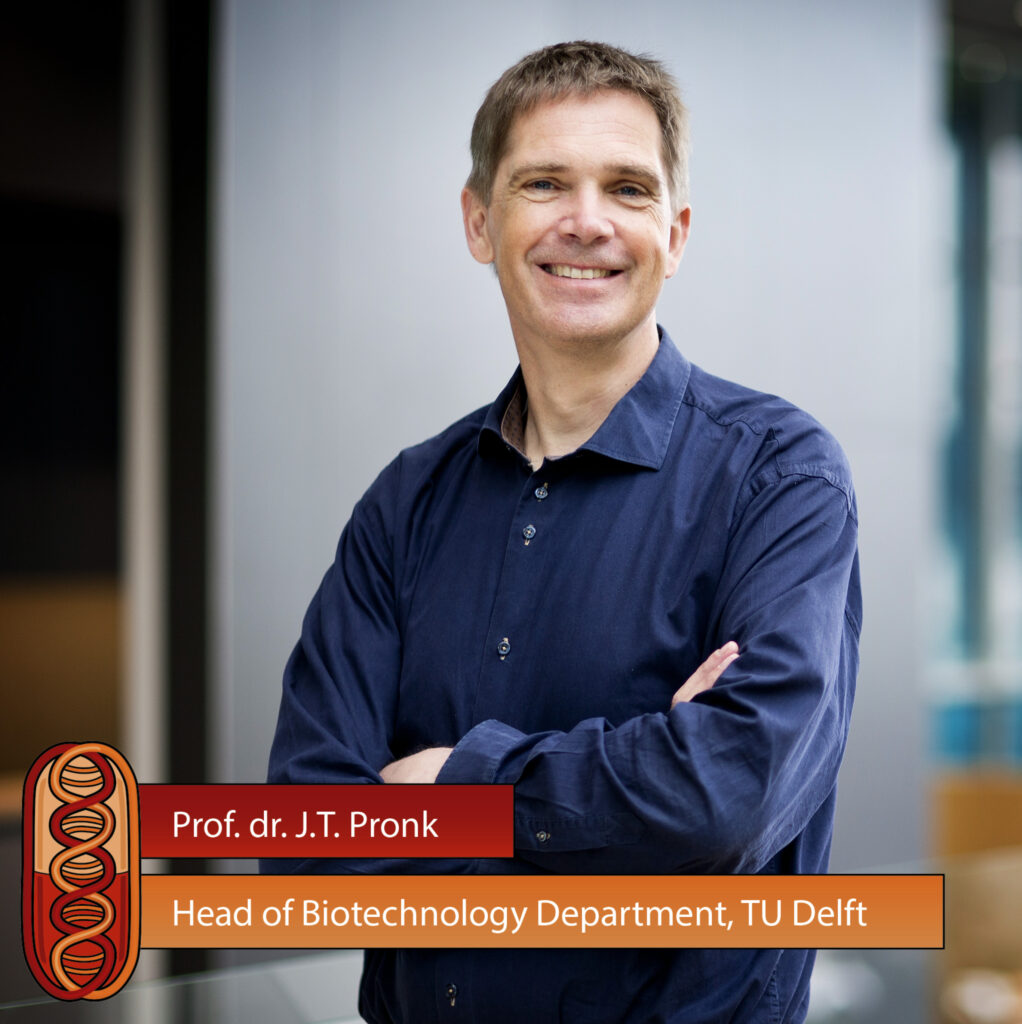 Prof. dr. Jack Pronk – Head of the Biotechnology Department at TU Delft
Jack Pronk holds an MSc from Leiden University (1986) and a PhD from TU Delft (1991) where he was appointed Full Professor in Industrial Microbiology in 1999. In 2019 he was appointed head of the Biotechnology Department of the Delft University. Jack loves teaching and, in 2014, received Delft University's "Leermeester" award. Jack's research aims to understand and improve microbial performance in the bioindustry by integrating quantitative physiology, genomics, metabolic and evolutionary engineering. Jack (co)authored 290 scientific publications and 27 patent applications. His team's research on ethanol production from first- and second-generation bioethanol production has been implemented at industrial scale. In 2016, he received an ERC Advanced Grant and in 2019 the Stevin Prize, the highest distinction in the Netherlands for application-oriented scientific research. Jack was made Honorary Member of study association LIFE in 2020 for inspiring students and for actively supporting the association.
---
Prof. dr. G.P. van Wezel – Professor Molecular Biotechnology, Leiden University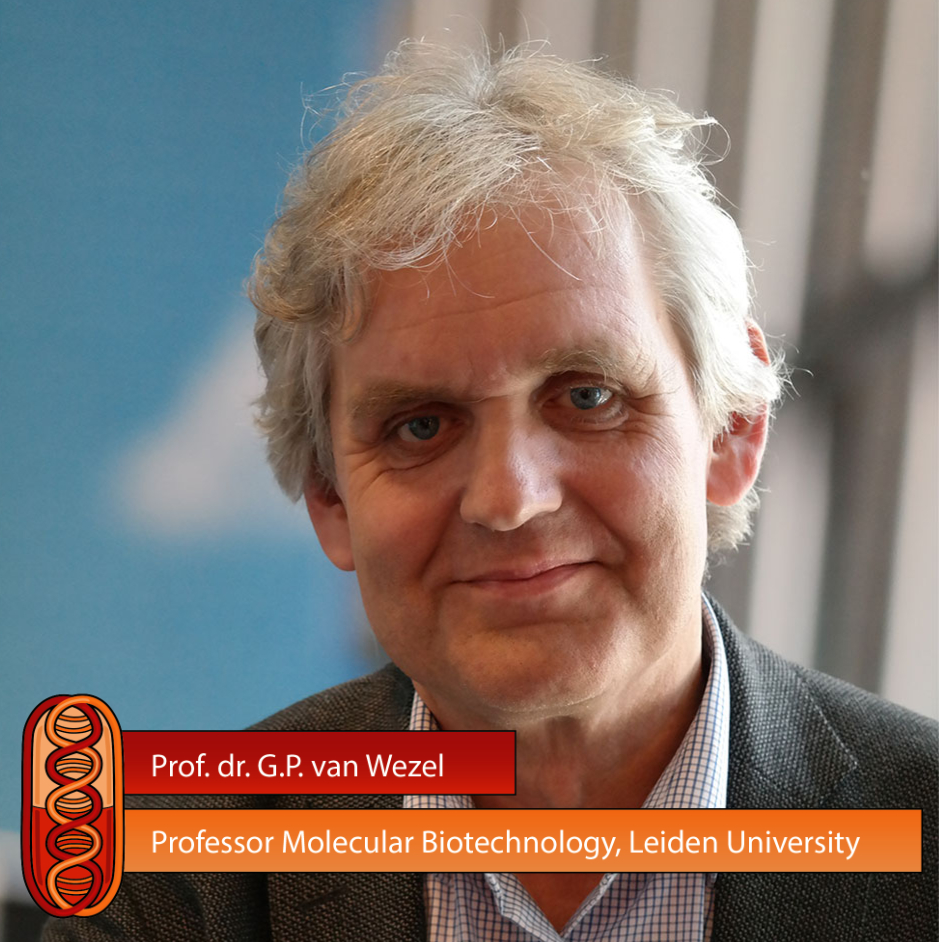 Gilles van Wezel is a Full Professor of Molecular Biotechnology at Leiden University and a Distinguished Professor at the NIOO-KNAW in Wageningen. He obtained his PhD in Leiden in 1994. He received a VICI grant from the Dutch Technology foundation STW. Gilles has been interested in Streptomyces bacteria throughout the years. He runs a multidisciplinary research group that focuses on elucidating the way major cellular processes are controlled, in particular growth and antibiotic production. This finds application in process development and the discovery of clinical antibiotics and anticancer compounds.
---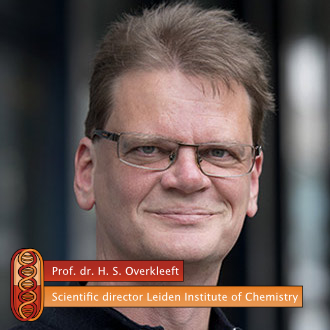 Prof. dr. H.S. Overkleeft – Scientific Director Leiden Institute of Chemistry
Hermen Overkleeft studied chemistry at the University of Amsterdam, where he received his PhD degree in 1997 on the subject of glycosidase inhibitor design. After postdoctoral research at Leiden University on synthetic methodology and Harvard Medical School, he became Full Professor in Bioorganic Chemistry at Leiden University. Hermen has been awarded multiple Dutch and European (shared) grants for his research. Since 2017 he combines his chemical biology research on immunity and glycobiology with managing the Leiden Institute of Chemistry as Scientific Director.
---
Prof. dr. ir. L.A.M. van der Wielen – Professor Biobased Economy, TU Delft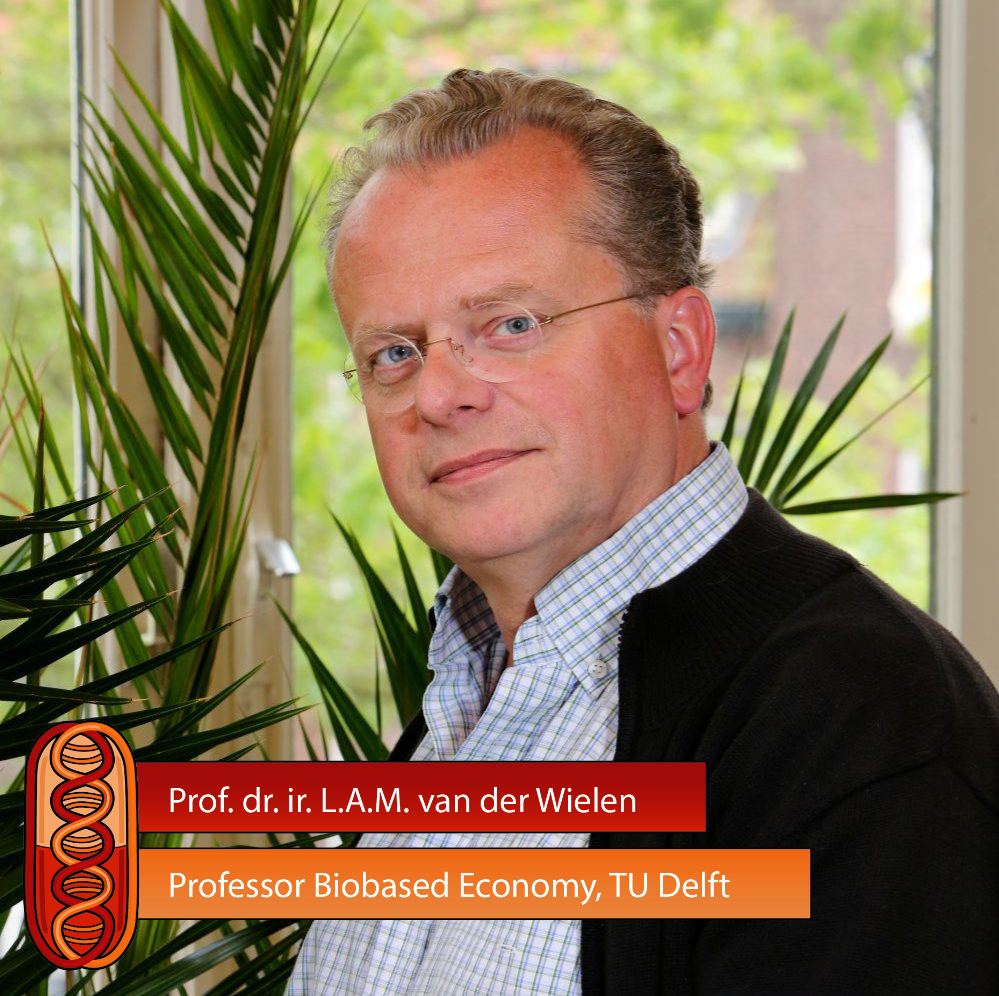 Luuk van der Wielen is Distinguished Professor for Biobased Economy (nowadays parttime) and headed the section Bioprocess Engineering BPE at TU Delft during 1998-2017. The activities of the section were ranked as excellent by consecutive national research evaluations and have resulted in several spin-off companies. Luuk was one of the initiators of joint Leiden/Delft Life Science & Technology program (founded in 1999) as well. The last Google Scholar count shows over 350 publications and patents but more importantly, almost 50 PhD, 75 PDEng and over 100 MSc students have graduated under his supervision. Luuk led the various iterations of successful Dutch Biotechnology program BE-Basic and founded the TKI-BBE with budget exceeding €1 billion in 2012. Since 2017, he is Director of the Bernal Institute at the University of Limerick and Professor for Biosystems Engineering and Design in Ireland.
---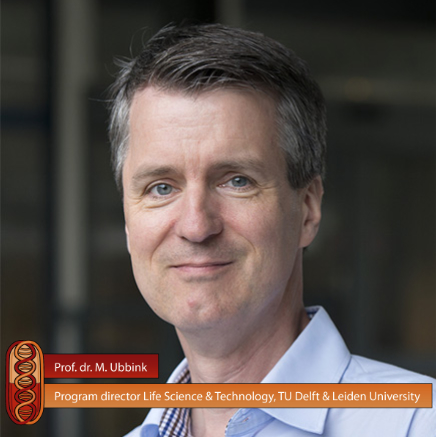 Prof. dr. M. Ubbink – Program director Life Science & Technology, TU Delft & Leiden University
Marcellus Ubbink studied Biology at Utrecht University. In 1994 he received his PhD from Leiden University. After working at Cambridge University as a post-doc, he returned to Leiden in 1997. Since 2010, he is a Full Professor in Protein Chemistry and since 2019 he is the program director of the bachelor Life Science and Technology. His research interests comprise structure, dynamics, activity and evolution of enzymes.
---
Dr. M.C van Eijk – Assistant professor Cell biology & Gene technology, Leiden University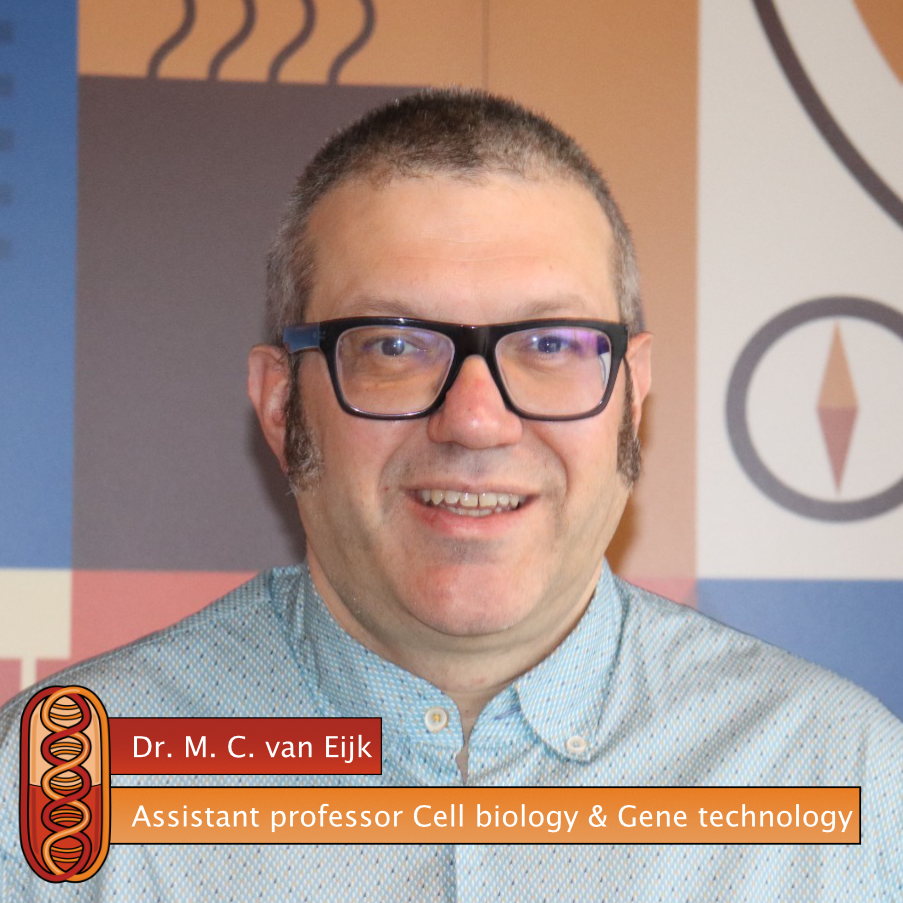 Marco van Eijk is an Assistant Professor and studied Medical Biology at Utrecht University. In 2000 he received his PhD at the University of Amsterdam for his work on 'Regulation of germinal center B cell apoptosis'. As a postdoc, he focused on the role of glycosphingolipids in pathology, including lysosomal storage disorders and the metabolic syndrome at the Academic Medical Center in Amsterdam. After the relocation of the department of Medical Biochemistry to Leiden University in 2014, he slowly started to get in touch with teaching. Now, Marco is a familiar face for bachelor and master students of Life Science and Technology for his courses in the life sciences and molecular cell biology.
---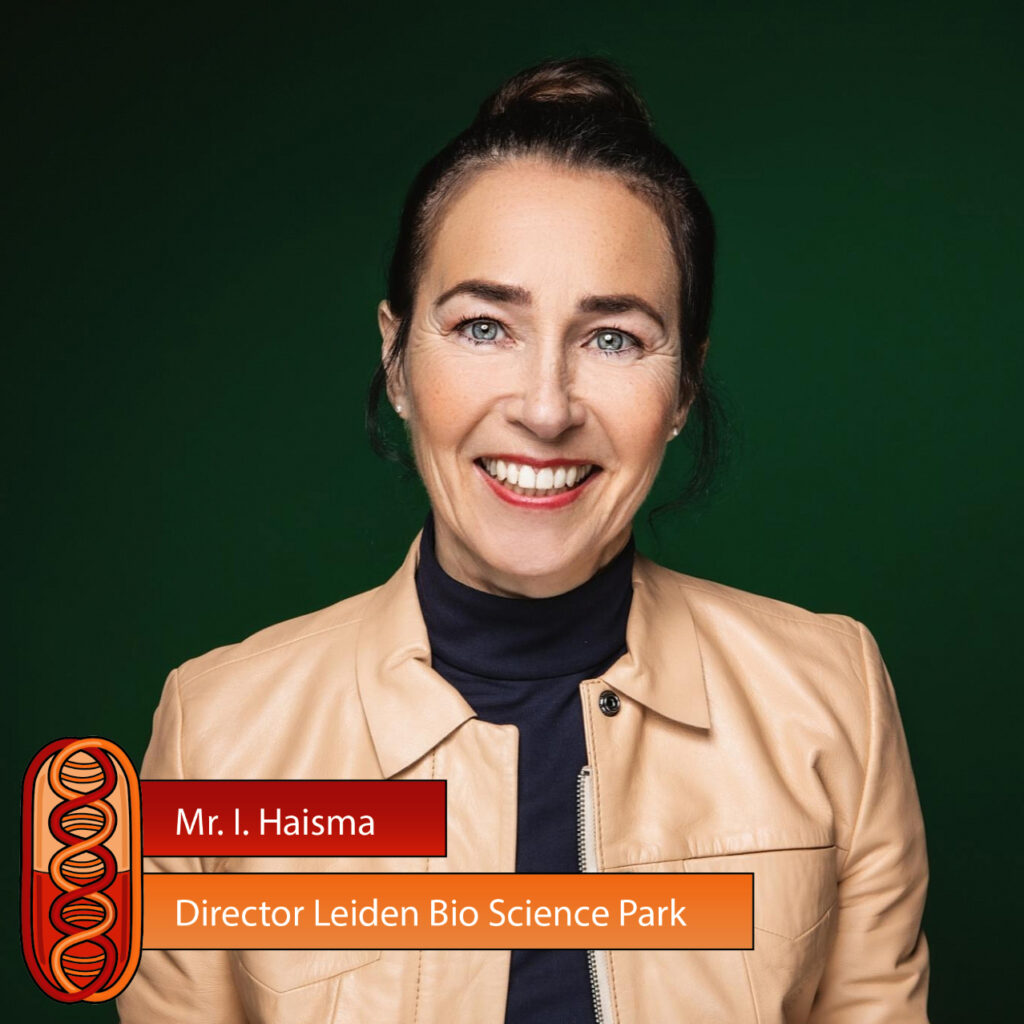 Ida Haisma – Director Leiden Bio Science Park
Ida Haisma is the Director of the Leiden Bio Science Park which houses over 100 companies and institutions in the life sciences. With a MSc degree in Law from Utrecht University, she has proven to be of great value in managing projects and setting up new organisations as for example the deputy director at Kenniscentrum Grote Steden (NICIS) and the Board Director at Centrum voor Criminaliteitspreventie en Veiligheid (CCV). More recently, she was appointed Director of The Hague Security Delta (2014-2016) to then continue as the deputy director of the Dutch Association for Innovative Medicines for two more years. Per 2019, she is responsible as the director of the LBSP.  
---